Written by Kristen Bracker | Staff Writer
From the viewpoint of a young woman, it seems as if things are looking up in regards to a future career.
There are now more women in the workforce, and more women in college are striving for better jobs when they graduate. This seems to be exactly what women have been working towards for years.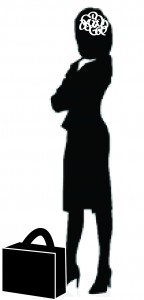 However, after reading a recent article on CNN, I'm starting to wonder how all of this is affecting our society after all. Results of multiple studies are presented in the article, several showing how young women and men feel about career and families.
Personally, I have always wanted both; that is just the way I was raised. I understand that the generations before mine did things differently, but now I know so many more women who have both careers and families. To me, this would be ideal. The article mentions the many women who strive to work hard in their careers and then come home and provide for their family. This seems like the beginning of a bright future, but there is something that is missing.
The really sad part to me is how young men are reacting. It is getting harder and harder for everyone, especially young men, to find a good, steady job. This is giving our generation an attitude that hurts the ambition of young men. Those studies that I mentioned earlier included the reactions of young men when polled about the importance of families to them.
The results showed that both sexes have very similar ambition when it comes to raising and providing for their family. Why is it that young men have less ambition than the young women to build these lives that they both seem interested in?
After reading this article, I found myself wondering where we are going as a nation. Here we finally have ambitious young women, prepared to have the lives they have always dreamt of and the futures they have worked for. They are doing well in school and even prevailing in a male-dominated work environment.
On the other hand, we have young men and boys who seem to be losing some of the same attributes young women are gaining. Why can't we just have both? I know that there are many answers to this question, and there are many people who would argue that it would be a good idea at all.
Feminists often want to decrease the gender gap, and many others would like to widen it, but this shouldn't be about opening or closing a gap. This should be about what is best for the next generation. That is why we all need to focus on changing our society to accept all people, male or female, without regards to color or how they choose to identify.
We've made so much progress, which as the article states, "started with the women's march into the workplace," and now we need to use that progress to propel us forward into a better world for everyone.