Beatrice Biedenfeld and Tara Van Surksum | Contributing Writers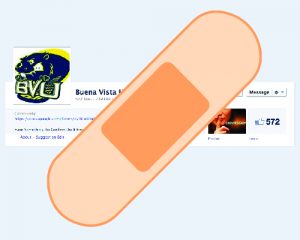 Recently a Facebook page has been created that allows Buena Vista University (BVU) students to anonymously share their secrets and crushes. Students post their "confessions" in an anonymous Google Doc where the administrator of the group can access them. The administrator will then post these confessions to the group page for public viewing. Although more recently there have been serious confessions such as posts about depression, struggles with sexuality, and the inability to make friends, the majority of confessions posted focuses on the attractiveness of students who attend BVU.
Confessions pages have been known to be a place where students objectify their crushes. Because the administrator does not ask permission of the person the post is about before posting, it can come across as rude, defaming, or even possibly, as harassment. It is easy for posts to get out of hand through comments that the administrator cannot control.
Although many of these "confessions" are meant to be lighthearted, they can come across as harmful to those who are mentioned in posts. For example a recent post stated: "There is some skinny Hispanic boys on the soccer team. They need to get their heads out of their ass." It is important to remember that although these things are anonymous they can still hurt the reputation and emotionally harmful to others.
It is also important to consider that these posts do not only hurt those who have been posted about, but it can hurt BVU's reputation as well. Although there is no affiliation with the school, potential students still are able to access the page and form their own opinions about BVU's campus life. Social life on college campuses is an important factor when deciding on colleges.
Think about what you are posting before doing it on any sort of social media. We encourage you to share this article with your friends on Facebook and Twitter and use the hashtag #BVUConfessions to discuss your opinions on the subject.
Graphic by Aaron Burns