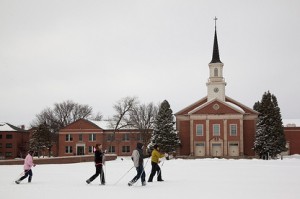 Subscribe here: http://eepurl.com/oSIyD
The Tack has stopped the presses and gone 100% online. We are more eco-friendly, expedited, and energetic to provide you with news that will include better photos, blogs, videos, audio, and informative/concise stories full of the information YOU need to know right here on our website.
Subscribing to our free e-newsletter, The Point, means you get fresh news in your inbox every Wednesday morning. Subscribe now: http://eepurl.com/oSIyD.
Large photo courtesy of Hannah Campbell. Thumbnail photos by Tyson Domingo and David Ekstrom